---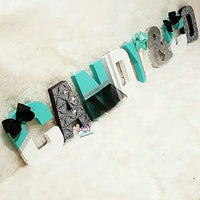 Add onto your birthday letters or numbers!
Because who doesn't love bows?
Shop our unique selection of handmade party goods and decor, created in and shipped from the USA.
Itty
Bits Designs online party store offers a trendy and fun take on party planning from invites and decor to favors and more!